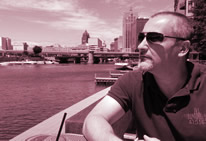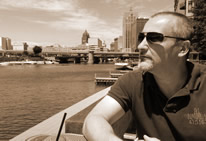 If you can't explain something technical in simple terms, you yourself don't understand it.

Mark bradford, Founder of Our Web Department / Bradford Web
Welcome to Bradford Web!
technology for humans
Bradford Web was founded 11 years ago as Our Web Department, focusing on the technology needs of small and medium businesses. I provide the flexibility of an outsourced IT person, with the commitment of full time staff, augmenting an exiting person or department, or becoming it.
I understand Big Picture Thinking while being able to get my hands dirty on the details.
Migrate your business to google aps
Maintain a network, servers, backups, pcs, firewall
Help existing IT people when they hit a dead end
Consult with your technology decisions, examining ROI